Web and Graphic Designs with the Aloha Spirit
Conscious Website & Graphic Designer
Divine Designs to Help You Connect With Your Ideal Audience.
Everything in our world is connected.
Your web design and branding also should be well connected with your ideal customer.
Is the problem with the lack of technical knowledge in building out a website that serves your purpose? Or do you have an existing website that simply is not driving any new leads or sales?
Like the vastness of the oceans, the solutions are infinite when it comes to web design. And while web design has these infinite possibilities, I've noticed time after time, that certain principals come up to explain why certain websites appeal to majority of viewers.
Many times, people insist that successful websites simply already have a following or that they have more money in their budget to build out "better" looking websites. Remember, those successful websites started from somewhere too … and it wasn't from the top.
Always re-program your mind to vibrate with abundance. This mental tactic works as well in your web design process. As your final website design, through strategic planning on my end as the web designer and your end as the creator, an aesthetically, beautiful and high-converting website that generates leads will come about in divine timing.
Now you might be wondering, how do I approach, web design process?
And my short answer is: with the Golden Ratio and Law of Attraction both applied to web and graphic design.
Harrison is more brilliant than he realizes.  His ability to research and find the most optimal features for a website place him head and shoulders above other site developers.  Harrison listens, really listens and that is rare.  He waits until he is clear on the client's vision before moving forward.  Harrison holds the broad vision of serving his clients for years to come so he does not skimp or hurry as he builds.  He knows he is saving everyone future trouble by thinking things through and working with fierce precision.  He is my tech-hero!
Harrison is a truly amazing Web Designer! He thoughtfully created my website, WingsOfNatureMeditation.com, which I have received outstanding reviews about. I believe, Harrison's genius, has been the reason many of my clients, after viewing my website, hired me to lead workshops at their studios. He carefully designs each page to be personally captivating and alluring to my audience. You will love his work!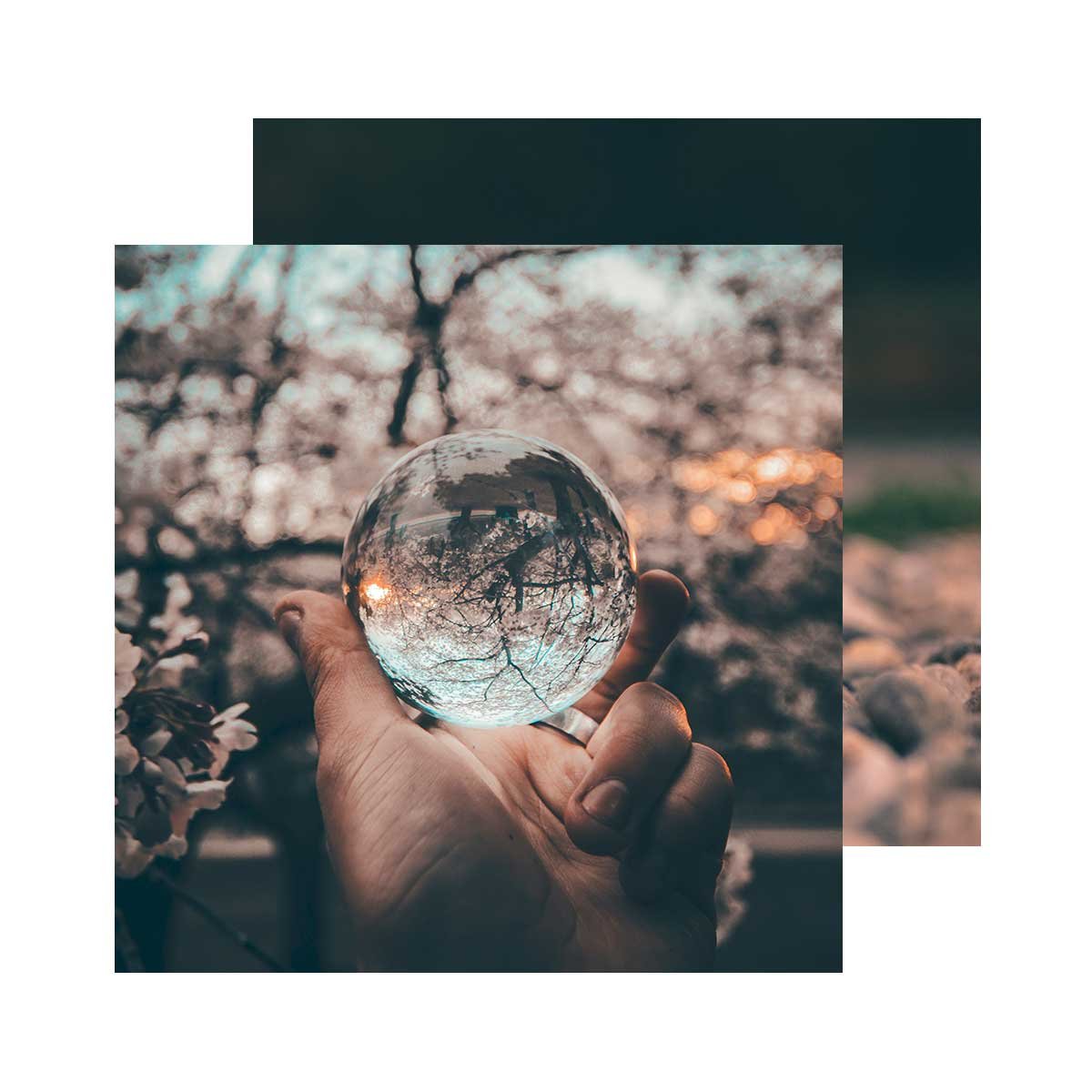 What Makes Us Different from Other Web Designers
Energetically inspired web and graphic design
Commitment to integrity and helping our customers stay true to themselves
Intuitive web design for your spiritual, conventional or alternative business
Smart suggestions for improving content, images and design layout
Commitment to perfection
Long-term support. Whale Pod Works stays with customers after launching for as long as they like
No outsourcing or third parties to maintain product integrity
Your success is our success. A great-looking successful website is always a plus in anyone's portfolio
Long-Term Business Partnership with Whale Pod Works
Through a long-term partnership, customers will have access to the same developer, the same amount of excellence throughout the life of the website. The website will be easier to maintain, repair and improve while owners can concentrate on their business.
Through extensive experience, Whale Pod Works has a good understanding of online business from multiple perspectives.
A successful online business owner
Over hundreds of hand-coded web pages and counting
Pixel-perfect attractive and intuitive graphics design
Online researcher, social blogger, business customer and site visitor
Experience with local and global partners, customers and clients
Up-to-date knowledge of internet activity, trends, behavior, search engines and algorithms
Adept and practiced in spiritual and alternative lifestyles and beliefs
How does the Golden Ratio apply to web design?
The Golden Ratio has been a time after time, applied ratio of around, 1:1.618, that has been found in all aspects of life, from nature such as the nautilus shell, to your body parts such as the shape of your finger, to paintings as famous as the Mona Lisa, and to architectural achievements such as the ancient Pyramids of Giza.
This 1:1.618 ratio can easily be incorporated into web design as well, as a helpful guide to create balance, harmony, and proportion that web viewers would go to your website, and unconsciously wonder why they find your website pleasing to the eye. Sometimes, the best reaction to website is one where they don't know how to explain how the elements of your website "just work together".
The Golden Ratio can help with layout design, typographic design, and graphic design. And the Golden Ratio can be applied to your web design to transform your online presence to one that truly connects your design to your audience.
Thank you so much for creating such a beautiful website. I love how it looks and how it expresses my work and classes. You were very patient with the amount of time I needed to create the content and I appreciate that. I would be happy to recommend you to others who need your expertise.
How does the Law of Attraction apply to web design?
In the simplest terms, Law of Attraction includes: Manifestation, Magnetism, Unwavering Desire, Delicate Balance, Harmony, Right Action, and Universal Influence.
While Law of Attraction and its 7 components are most popularly talked about in the spiritual and metaphysical world … these concepts can also be applied to your web design.
Let's quickly go over the 7 and its application to web design:
Law of Manifestation – Even before starting a website or re-design, you have to know what you want. Sounds easy right? Well, one of the biggest mistakes I come across from potential new client is simply "needing" a website, instead of figuring out "why" they need a website. Focus on the "why and intent" and then things will fall into place.
Law of Magnetism – The way your website is presented, will simply attract what it is. Text content and visual graphics must represent what your business and brand truly is. If you ever wonder why you maybe attracting the wrong viewers or customers, then look to the core, which is the actual content and graphics.
Law of Unwavering Desire – This law applied into your web design in the sense of making sure that your end intentions are truly what are best for your business. Do not one day decide on one thing, and then the next day switch again. That just sends out confusing signals to your potential customer base (and to the Universe). Know what you desire and remember to be positive about them.
Law of Delicate Balance – While working through the web design process, it's good to set intentions and stay on target … however, avoid obsessing or becoming anxious over every little detail. This stops to the "flow" and what makes successful web design projects is allowing the "flow" to happen. Mistakes happen and while we minimize them, they happen for reasons and can always lead to great design idea.
Law of Harmony – This goes along the idea that everything in the world and the universal energy is connected. So your website is also very much connected to all things online. Back in the time, a website as static, it was just a page. Now, you have social media interactions, Google search engine, Mailchimp mailing lists, interactive contact forms, and so much more. Knowing how best to form the balance with all of these interactions will allow you to attract the best audience to your design and content communication.
Law of Right Action – Having the best possible online user experience, will help keep your audience longer on your website. In order to do that, be sure that the content you put out is aligned with your audience. And on the visual aspect, that the content can be easily found, read, and responsive on many different types of electronics.
Law of Universal Influence – And lastly, be authentic with your content and design desires and intentions. Gone are the days were people could manipulate people's emotions to scare them into making in action. People are aware of so-called "fakes" and really appreciate authenticity with businesses these days. Be sure that your website design communicates the best message of your business.
Lastly, what I always love to remind clients during the web design process is to be flexible and open to all of the possibilities. Yes, it is great to have plans, to set the intentions, and to know prior of what you imagine, however, the Universal process really has great plans, and I do believe I channel these great designs with the help of the Spirit.
If all of the above resonates with you, don't hesitate to contact me to arrange a free consultation to see how I best can help you build the best website that connects with your business goals or entrepreneurial projects.
Working with Whale Pod Works couldn't have been easier. It was very easy, I sent my media, picked a layout and lickity split, www.rjhaddy.com was ready to go in MORE than reasonable time. He met my deadline without question or complaint, and updating the site couldn't be easier. Also Harrison is ALWAYS accessible, two years later, any time I have a question for him I know all I have to do is shoot an e mail to him and he will answer within that same business day. I couldn't have been luckier to find Whale Pod Works!
Harrison is simply awesome. Having previously hired inefficient web developers in the past, it was nice to see the completion of my maternity band WordPress site, Bellyluv. He used effective visual design and graphics to help with improving the conversion on my website. He's professional from start to finish and you will not regret hiring him for your web design project.
What does it mean "Web and Graphic Designs with the Aloha Spirit"?
You may or may not have noticed, at the top of the home page, I state that I "Design with the Aloha Spirit".
Believe it or not, the state of Hawaii has actually written into law:
[§5-7.5]  "Aloha Spirit". (a)  "Aloha Spirit" is the coordination of mind and heart within each person.  It brings each person to the self.
To read the rest of the law, check out the definition of Aloha Spirit as written by the state of Hawaii.
Every client I work with, from the beginning to the end … I hand hold and help with the web and graphic design process with that "Aloha Spirit".
Caring, teaching, developing, and transforming.
Many times, I get to learn from you as I figure out how your business translates the best in the online world while you get to learn how your business fits in the web and graphic design world. Giving and receiving … and working with Whale Pod Works really will be a uplifting and positive experience.
Ready to have a website built with "Aloha Spirit"?
Get in touch with me and let's set-up a free consultation session to see how I can improve the communication of your design and content!
My Personal and Design Journey
I've come a long way since I first started out with web design back when I was a 7th grader in 2001.
I found out that my birthday, and full name all landed me into the Life Path number 8. As I learned more about myself and during the awakening process, seeing synchronicities and feeling all sorts of vibrations and energies, I knew that my creativity, and methodical executions would come in handy to help others make their visions and intentions into reality.
The name, Whale Pod Works, came about when a local shaman in Oahu mentioned that I was previously a baby whale in my distant past life. Living on Maui and currently in Big Island, I always had a connection to the vast ocean, free diving, surfing, or snorkeling in the waters with the dolphins, fish and coral.
I wanted to bring that creative vastness of what manifests in that water to the web designs I bring to life for my clients. I'm the web designer who manifests to life what's on your mind!
What makes me stand out from other web designers?
I build and design each of my client websites with aloha.
What does "design with aloha spirit" mean?
I care about "you" and your business end goals. I hold your hand through the design process.
I understand what the spiritual healer or holistic health healer needs to build an online presence to successfully connect with your potential clients. I've worked with numerous holistic healers, alternative medical professionals, tarot readers, yoga teachers, and much more.
As well in my personal life, I do many personal readings for myself using oracle and tarot decks along with connecting with other friends in this collective "soul family" journey.
Whether you are a tarot reader, holistic healer, musician, artist, or someone that is making a change, small or big … I'm here to help you make that intention into reality in the way the Universe intends with the creative flow that I work with.
We are so fortunate that a friend referred us to Harrison. We had a basic idea of what we wanted our website to look like, but Harrison's expertise, knowledge and creativity brought it to a level we never imagined. His knowledge of WordPress and its capabilities is just amazing. Harrison educated us along the way and gave us suggestions that we would not have thought of on our own. We love the look of our website and all its capabilities, and we owe it all to Harrison! And the best part, not only did we find a great web designer, but we made a friend!
I was new in business world I opened my office and my page and I started to do hiking and canyoning adventure. A lot of people asked me if i had website and the answer was no. So after I took Harrison to Wadi al Hada canyon I told him about the website and he said is my work to design websites so he started to design my website! He was fast, he was professional and he did it in very cool way! I was shocked when I saw it and I like it so much I started to tell everyone about it. Thanks a lot for completing my take a hike project.
Harrison really know's his stuff when it comes to WordPress. He very quickly showed me how to fix some widgets on my blog side bar, with some added tips on how to remove a few things that I hadn't even known about. His WordPress knowledge is limitless!
Discover how you can transform your website today.