About Whale Pod Works
Designing is like the vast ocean. Endless possibilities from the depth (back-end) to the surface (front-end).
Whale Pod Works was founded on the premise that web and logo design is multidimensional. The work designed on Whale Pod Works goes beyond the surface and digs deep into the depths of a business's branding. Just like how whales travel together in pods from the North Pacific to the Hawaiian islands on their annual feeding cycles, the design process is a collaborative effort and each step needs to be patiently fulfilled from start to finish.
Websites designed at Whale Pod Works not only look beautiful, but also accomplish an end goal such as conversion or making a sale. Logos designed at Whale Pod Works are created to have everlasting meaning.
Journey and navigate through the different elements of design and arrive at the final destination.
Precise. Helpful. And incredibly knowledgable. When it comes to WordPress technical problems, Harrison is my go-to guy for solutions. He's always quick to respond and shows me tricks I never thought possible with WordPress development. On top of that, Harrison is a top notch designer.
Build a Beautiful and Engaging Website from Start to Finish
The Ultimate WordPress Design Pre-Checklist Guide
Are you lost when it comes to web design? Not sure where to start? Sign-up now, and get the FREE checklist guide to plan and implement an amazing website.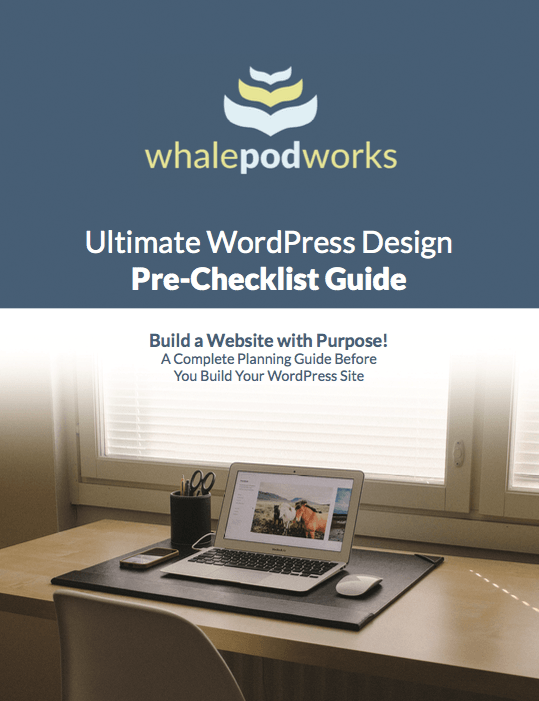 Who's the Designer?
Aloha, I'm Harrison.
The lead designer at Whale Pod Works. I've been designing websites on various platforms since 2002, but have focused primarily on WordPress web design and development since the platform first debuted around its infancy in 2008.
I've helped numerous entrepreneurs and small businesses, locally from Hawaii to many international locations including the UK, Jordan, Hong Kong, and much more. Whale Pod Works develops new sites or transforms existing sites into beautiful works of art.
I currently design beautiful works of online art from Big Island, Hawaii or from around the world.
Discover how you can transform your website today.